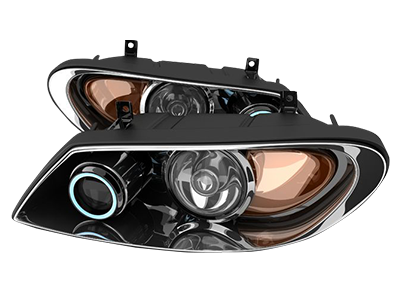 Mercedes-Benz Headlamp Restoration Chesterfield MO
See and be seen! Are you getting the most visibility possible from your lights? If not, it's possible your headlamps need to be restored. Make an appointment with Mercedes-Benz of Chesterfield today and depend on the team with the know-how to restore one of your vehicle's most vital parts!
Foggy or hazy headlights are becoming increasingly common today as the average age of all cars on the road continues to rise. This is becoming more common with brands that have a reputation for lasting a long time. This can cause safety issues not only to the driver but also to other drivers as well. Mercedes-Benz of Chesterfield can easliy remove the fog and dirt from your headlamps and ensure maximum performance for your vehicle's lights...and the safety of you can your passengers. Visit us today at 951 Technology Drive in O'Fallon...We're Closer Than You Think!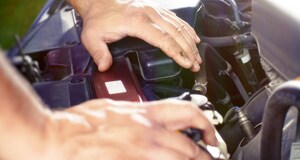 Mercedes-Benz of Chesterfield
951 Technology Drive O'Fallon, MO 63368
Mercedes-Benz Headlamp Restoration Service In Chesterfield O'Fallon St Charles MO
We are proud to use OEM (original equipment manufacturer) parts on all Mercedes vehicles. Any part that is used by Mercedes-Benz of Chesterfield on Mercedes-Benz vehicles are specifically designed for Mercedes-Benz, so no guessing with aftermarket parts. In addition, we provide service to many makes and models on the roads today, so if you don't drive a Mercedes-Benz, it's likely we are still able to provide service to you. schedule your appointment online and save $10 on your next service! In our service lounge, you will experience a relaxing service lounge complete with refreshments, WiFi, and comfortable seating to make your visit more relaxing.
Get Your Mercedes-Benz's Headlamps Restored | New Mercedes Headlights
Mercedes-Benz of Chesterfield is trusted for the service level it provides to all customers. This includes any service customer, from the one who is in for a simple oil change, to a headlamp restoration, to a more advanced service like fixing or replacing an image. Trust Mercedes-Benz of Chesterfield today and depend on our knowledgeable service technicians - many of whom have been working on vehicles for a number of years. Whether you need headlight restoration or replacement, Service A, Service B, transmission, or tire rotation for your Mercedes-Benz, visit Mercedes-Benz of Chesterfield in O'Fallon. We are proud to serve St Charles, Chesterfield, Manchester and the western St Louis area!