Certified Pre-Owned Financing
Will you be financing your Certified Pre-Owned Mercedes-Benz? We are here to help you get the loan you need. With financing options as low as 2.9%, our CPO vehicles are more affordable than you might expect. No matter what your credit history is, we can help you find the best fit for you. To get started, go to our Easy Finance application and get pre-approved!
Get Financing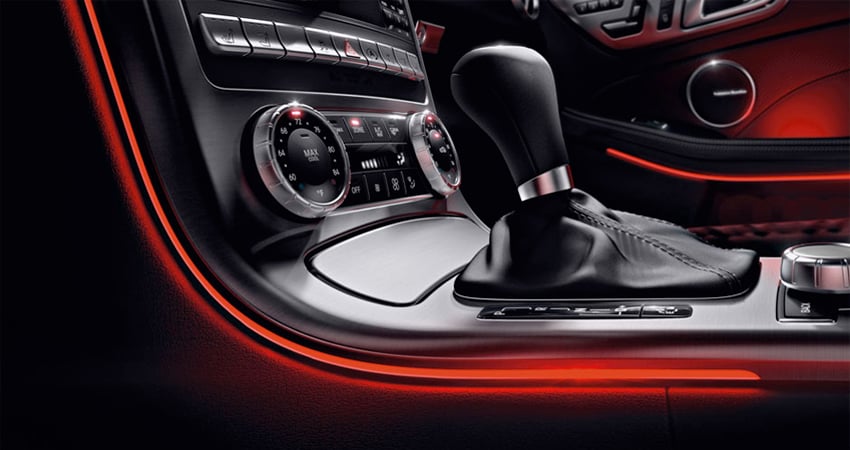 Get the latest Certified Pre-Owned Specials
---

Certification
General
First part of the inspection includes a mileage/history verification, and the spare keys and owner's manual are assembled.
11 Point General Inspection includes:
Identifiable Structural Damage
Mileage and History verification
Vehicle Maintenance Schedule Verification
Verify all recall and campaigns have been performed
Current Maintenance and Warranty Booklet
Current Owners manual
All spare keys including wheel locks if installed
OEM Factory Window verification
Roadside Assistance Program labels
MBCPO inspection label affixed to B-Pillar
Perform testing for Diagnostic codes
RECALL NOTICE: Some vehicles offered for sale may be subject to unrepaired manufacturer safety recalls. To determine the recall status of a vehicle, visit www.safercar.gov or click here.
Shop Now
Engine Compartment and Pre-road Test Checks
Each CPO engine goes through oil and fluid inspections to ensure optimal performance. Thorough examinations are done on the engine, transmission, rear-axle oil, brake, clutch, level-control fluid etc...
13 Point Engine Compartment and Pre-Road Test Checks
Engine oil quality and level checks
Transmission oil check
Rear Axle Oil check
Transfer Case Oil Check
Front Axle Oil check
Antifreeze protection check
Power Steering Fluid check
Brake Fluid & Clutch Fluid check
Windshield Washer Fluid check
Level Control Oil, ADS
Battery Condition and check
Verify functionality of any moving linkages
AdBlue level check
Shop now
Electrical Systems and Function Test
Anything that requires an electrical charge such as the headlamps, fuses and radio, get checked and approved.

32 Point Electrical System Inspection

Fuses condition and proper rating
MIL check
Instrument Cluster check
Exterior rear view mirror check
Exterior mirror fold-back operation
Interior rear view mirror check
Automatic dimming rear view mirror
Radio and speaker function check
Tire Pressure Monitoring System check
CD Changer and DVD rear entertainment system check (if applicable)
Cell phone and BlueTooth check (if applicable)
Cigarette Lighters
Voice Control Systems (if applicable)
mBrace functionality and software check
Switches check
Steering Column adjustment and memory
Seat Adjustment and memory check
Heated / Ventilated Seats
Front Seat Belt Extenders (coupe and Cabriolet)
Front seat backrest latch/ Release (Coupe and Cabriolet)
Front seat backrest latch/ Release Chime / Warning Lamp (Coupe and Cabriolet)
Rear Window Defroster check
Rear Head Restraint Retraction
Rear Window Sunshade
Horn
Headlamp Low / High Beam & All exterior lights
Rear Seat Back rest latch / Warning Lamp
Panorama Roof Function and Rollo Shades
Interior and Entry Lighting
Windshield Wiper / Washer systems
Air-Scarf Functionality
Rain-Sensor Functionality
Undercarriage / Drive Train
A full undercarriage inspection is done to make sure your steering, suspension, brakes, wheels, tires and driveshaft are performing its best.
17 Point Undercarriage & Drivetrain inspection
Drive Shaft Flex discs, couplings and Center Support Bridge
Exhaust System /Connections / Supports
Parking Brake and Cables
Brake Lines
Tire Wear including spare
Wheel inspection
Wheel bolt torque
Wheel alignment check and adjust if necessary
Brake Rotors and Pads check
Shock Absorbers / Damper struts
Suspension Inspection
Self-Leveling Suspension inspection
Front / Rear Axel Rubber Mounts / Bushings
Check Steering Play
Tighten Steering Gear Bolts for 463 vehicle
Front Axle Ball joints
Steering Shock for 463 vehicle
Chassis / Body
A full body inspection includes the glass, lamp frames, lenses, seat belts, and vanity mirrors. We want to make sure the CPO Mercedes is in tip top shape.
26 Point Chassis and Body Inspection
Body Structure Inspection
Glass, Lamp Frames and Lenses
Central Locking System Function
Mechanical Locking at all points
Alarm System Function
Power Window Operations from all points
One touch and convenience Closing
Interior Trim, Inspect Dash, Door Panels, Seat Covers, etc
First Aid Kit - Inspect and Replace if inner seal is broken, check expiration date
Multi-Contour seats
Seat Belt Operation and Condition
Front Seat Belt Height adjustment
Front Seat Center Armrest and hinges
Front Sun Visors / Vanity Mirrors, Rear Vanity Mirrors (if equipped)
Roll Bar / Pop Up Headrest
Parktronic (if available)
Soft top and Seats, condition and operation
Aircap - Check operation and proper movement according to vehicle specs
Door / Trunk Lid Closing Assist
Trunk Release
Tailgate ClosingAssist
Rear Facing Third Seat (Station Wagon)
Door / Trunk / Tailgate Seals, Inspect Drains
Sliding Roof function Drains and Headliner
Inspect Glass Roof for Scratches / Corrective action
Instruments
Road Test
We sit in the driver's seat and conduct a road test to review instruments, vibration and noise, shift lock operations and more.
14 Point Road Test inspection
Instruments
Speedometer / Odometer / Tripmeter
Steering / Vehicle handling / Centered Steering Wheel
Braking System Performance / Parking Brake Operation
Automatic Climate Control Function, Regulation, Display, Odors
Cruise Control Function
Verify Navigation Function
Verify Distronic Function
Engine Performance
Excessive Exhaust Smoke (Diesel)
Vibration and Noise (Drivetrain / Wheels)
Transmission Shifting (upshift / downshift, Kickdown)
Shift-Lock Operation
Wind Noise
Post-Road Test
After the test-drive we verify there aren't any leaks, the fluid levels are at a proper level, and ensure the climate control works properly.
3 Point Post-Road Test inspection

Fluid Leaks - Visible Inspection
Automatic Climate Control
All Fluid Levels (under hood)
Appearance
We make sure the CPO is free from dings, dents, rips, scratches and scuffs as much as possible. The exterior and interior are expected to be high quality.
32 Point Appearance Inspection
Engine wash
Trunk Mats
Paint
Spare Tire, Tools & Jack, Check Tirefit sealant expiration date
Moisture and Odor
Vacuum and Shampoo
Floor Mats
Carpet
Upholstery
headliner, Door Panels
Buttons Knobs and Vents, Instrument Panel
Glass and Mirrors
Wood and / or Chrome Trim
Vacuum and Shampoo
Screws
Ashtrays
De-grease Door Jambs, Hinges, Kickpanels and Visors
Moisture and Odor
Dings, Dents and Scratches
Examine Paint
Examine and Clean Chrome
Glass and Mirror Housing
Grill
Lamp Lenses
Badges
Trim and Moldings
Wipers
Bumpers
Door Edges, Frames
Wash and Wax
Scuffs and Scratches
Cuts and Gouges
Wash and Polish