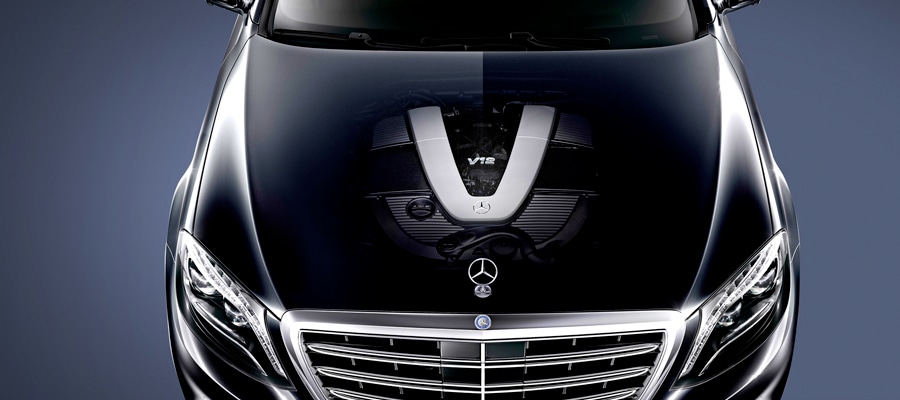 Auto Repair & Vehicle repair - Vehicle Maintenance - O'Fallon
Why we care about service 
Safety, performance and longevity is the results of routine maintenance and quality service. At Plaza Motors West our goal is to provide the essential routine maintenance and unexpected repairs with quality. Each service sees a multi-point inspection to ensure everything is in good shape. Our Mercedes-Benz Certified Technicians are equipped with the latest tools and technology to ensure that your service is performed with quickness and precision. This is one of the many reasons that make Plaza Motors West the preferred Mercedes-Benz Service Center in O'Fallon.  
We value quality repair
If the unexpected happens, rest assured that the certified technicians at Plaza Motors West are fully capable of making the necessary repairs to get you and your Mercedes-Benz back on the road safely. A major advantage of having your Mercedes-Benz repairs done at Plaza Motors West is not only are the technicians Mercedes-Benz Certified, but they have direct access to Genuine Mercedes-Benz Parts. Quality Service being performed with genuine manufacture parts make the hassle of dealing with repairs that less stressful. 
Mercedes-Benz "A" Service Required

Mercedes-Benz "A" Service

-

Required Maintenance *Plus* Recommended Services

 

Mercedes Benz "B" Service - Required Maintenance

 

Mercedes Benz "B" Service - Required Maintenance *Plus* Recommended Services.

 

Next Recommended Maintenance Interval