Hours of Operation
Monday

9:00 AM - 8:00 PM

Tuesday

9:00 AM - 6:00 PM

Wednesday

9:00 AM - 8:00 PM

Thursday

9:00 AM - 6:00 PM

Friday

9:00 AM - 7:00 PM

Saturday

9:00 AM - 6:00 PM

Sunday

Closed
Lease or Buy a Mercedes-Benz Today!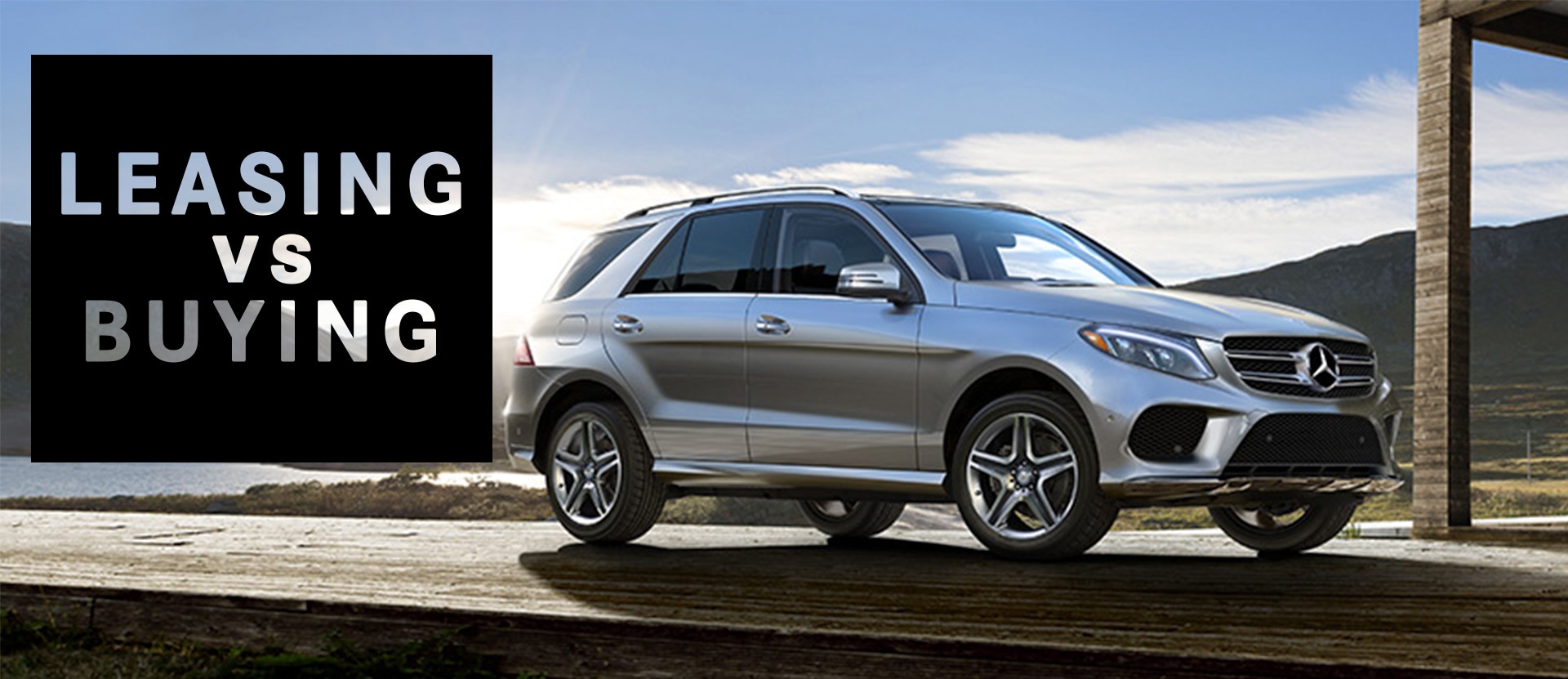 Leasing Benefits
Trading up ability. It's natural to want the latest and greatest model of anything that is out. With leasing it is easier to satisfy that want with leasing. If you enjoy having the latest technology features, safety features, newest models, or even the new trends, leasing is most likely a better option for you. Leasing allows for shorter terms, and the ability to often "trade up" at the end of your lease term.
Little to zero out of pocket vehicle maintenance costs. Many leases are for the length of time the manufacturer's warranty is in effect. This way, if any repairs are needed they are typically covered by the warranty. Mercedes offers a standard 48months/50,000 mile limited warranty, as well as extended limited warranties if you decide to purchase at the end of your lease.
Lower monthly payments.
Monthly lease payments are generally lower than monthly loan payments due to the lessees responsibility to only pay for the use of the car, not the entire vehicle. Often Plaza Motors West has offers to lease a Mercedes-Benz with little or no money down, decreasing the out of pocket cost initially.
Options at lease end
. With leasing, you have options available  when your lease is up. Choose to lease another Mercedes-Benz, or purchase the one you have grown to love at a much lower, no hassle pre-determined price. You can even, bring it in and walk out with out getting another vehicle or purchasing. You can avoid the hassle of selling or trading in your old car (often times for less than you owe), you can enjoy a simple process that allows options, including driving a new vehicle every few years. 
Leasing at Plaza Motors West
Leasing programs
 at Plaza Motors West allows you the freedom to change your vehicle choice every few years, often with monthly payments lower than a loan. Visit Plaza Motors West for the best lease rates in O'Fallon, St. Charles, St. Peters,  and St. Louis Metro Area. Continue reading for more information on the differences between leases and loans.
Leases and car loans are simply two different methods of vehicle financing. One method finances the the use of a vehicle, and the other finances the full purchase of a vehicle. There are pros and cons to both methods. Ultimately which one is more beneficial is dependent on your personal situation and preference.
Finance Benefits - Why Buy?
Own it. At the end of your loan, you own your car plain and simple. You can love your Mercedes-Benz for as long as you want and it's all yours.
No Limits. Drive for an unlimited amount of miles with no penalty.  If you on average drive your car more than 12,000 - 15,000 miles per year this option is preferable. Leases typically have a mileage restriction outlined in the lease terms, and can include a per mile fee for miles over the agreed mileage allowed.
Putting your personal touch on it. If you like to customize, modify, or repaint, then buying a Mercedes-Benz is probably your best choice.
True Love. Do you get emotionally attached to your vehicles? (It's okay, no judgement here.) You may prefer to purchase to avoid the separation anxiety.
Asset Retention. Buying allows you to retain your asset. If you decide to trade-in your vehicle you may have positive equity towards the new vehicle. However, you may find yourself with negative equity if you trade-in or resale before the vehicle is paid off, due to automobiles in general being depreciating assets.
Learn More About Buying or Leasing a Mercedes-Benz