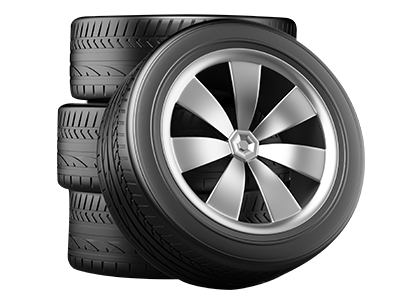 Tire Rotation Service
We want to help you save money when it comes time to get your next tire rotation. Check our website to find out about the latest deals and incentives. 
Benefits of Regular Tire Rotation Service
A tire rotation is an essential service that can help to prolong the life of your vehicle. A tire rotation should be completely at regular intervals to get the best benefits. When you rotate your tires, you can expect to see more even wear as your tires naturally lose tread. By moving your tires around at regular intervals, you can extend the life of your tires by up to 20 percent. You'll also experience better braking power, and an improved overall driving experience. When the tires are even, the engine doesn't have to work as hard. This can result in increase fuel economy and savings for you. 
Neglecting a tire rotation is never a good idea. When you don't rotate your tires, the performance, comfort and safety of your vehicle gets compromised. You'll experience a less stable vehicle, and a blow out could occur if one tire wears down too much. Normally, you only need to get a tire alignment every 20,000 to 30,000 miles. However, if you fail to get your tires rotated regularly, you may mess up your alignment and need this additional service sooner. Rotating your tires regularly can help you save money and fuel. If you want to save yourself a trip to the dealer, it's recommended you rotate your tires with every oil change for a 5,000 mile interval or every other oil change at 3,000 miles.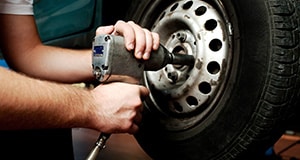 Serving
St. Louis

,

St. Charles

,

St. Peters

,

Missouri

We're proud to serve our community, and our dealership only hires certified mechanics to complete your service. When you come in to our dealership, you can get superior service possible to ensure that you are satisfied with your purchase. We regularly perform tire rotations, and we have the expert staff to make sure it's done right.
Tire Rotation Service Near Me | Mercedes Service O'Fallon MO
Buying aftermarket parts is often a mistake. When you purchase aftermarket parts for your vehicle, it's difficult to determine how well those parts will work with your vehicle. Original manufacturer equipment (OEM) parts can ensure that you get the best possible parts for your vehicle. OEM parts are created to meet certain performance standards, and they are designed specifically to work with your vehicle.