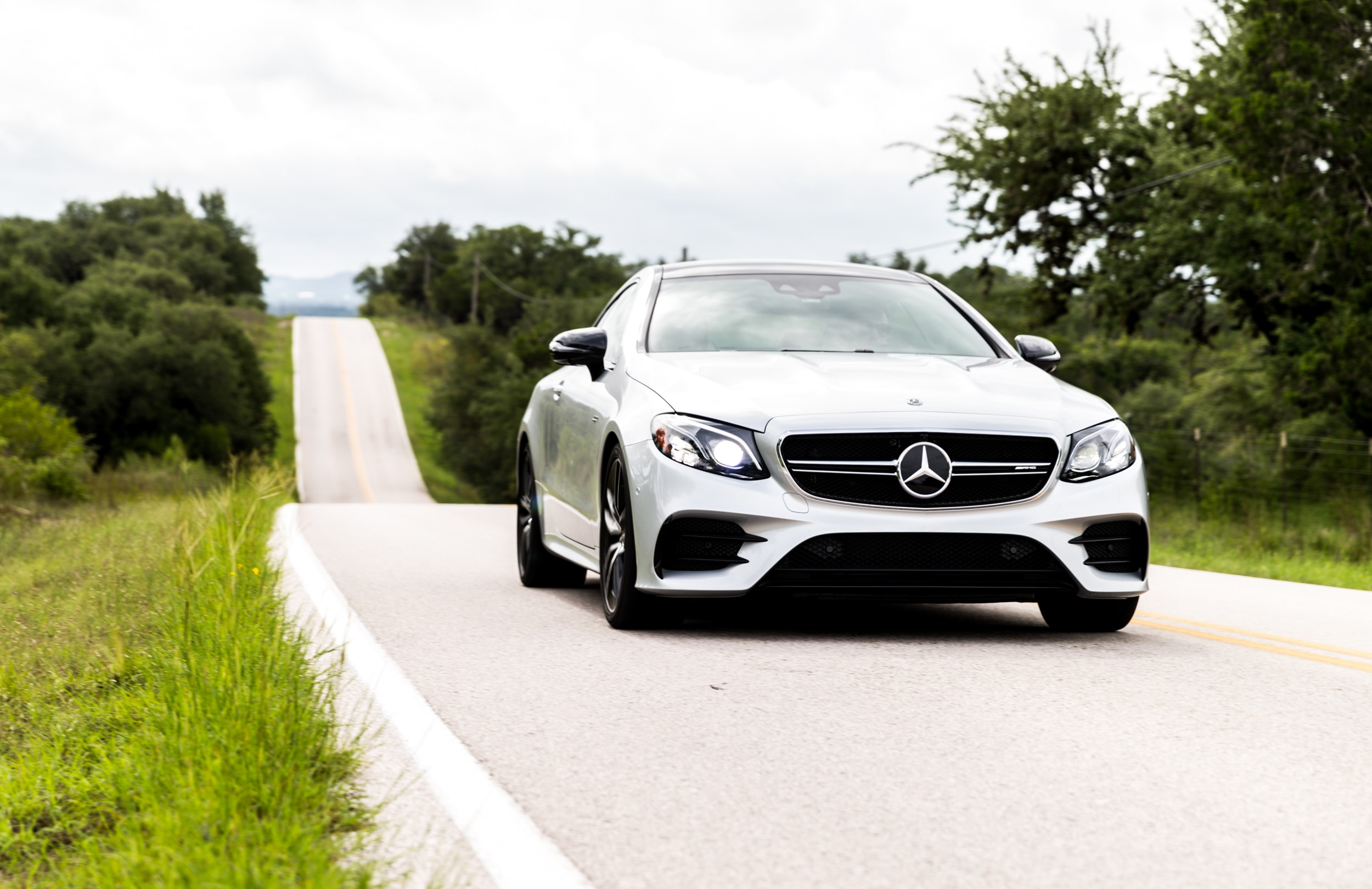 The scientists at AMG have embraced the strategy of pushing the envelope and continue to innovate their fine-tuned vehicles to shock the automotive community. Working on creating adrenaline packed automobiles for every driver and price point, the latest in the long line of AMG inspired vehicles to hit production is the 2019 Mercedes-Benz AMG E53.
The enthusiasts at AMG began with an E-class coupe, focusing on narrowing the gap between the other coupe offerings in the AMG catalog, the AMG C 63 and the AMG GT. The E53 immerses you in technology as soon as you land in the drivers seat, with a stunning heads-up display, touch sensitive steering wheel controls, and race inspired seats decorated with AMG embroidery to remind you of the true nature of this beast.
The age of automation continues, as Mercedes continues to implement state of the art technology such as Active Steering Assist, Active Lane Changing Assist, and Voice Control features that integrate seamlessly. The technology and the interior features are not the pivotal points that make this coupe ferocious however. The true prowess of the Mercedes-AMG E53 lies under its hood.
After nearly two decades of straying away from Mercedes' fans favorite engine, AMG brings back the inline six-cylinder engine. What's truly striking about this 3.0 liter inline six is the electric motor! That's right, this engine is in fact a hybrid. A mild one arguably, but the 48 volt electric motor helps propel the E53 an extra 21 horsepower and a whopping 180lb-ft of torque. The beauty of electric motors are the instant torque that help augment the power curve and allow the AMG E53 to have a fulfilling power band from as low as 1800rpm all the way to 5800rpm, pulling you through the pavement with an eager engine outputting a healthy 429 horsepower and 384 lb-ft of torque.
For a drive that will be enjoyable under several occasions, the Mercedes-AMG E53 is the newest coupe to beat. Come schedule a test drive and see for yourself why Mercedes-AMG has the most advanced performance vehicles in the industry