The all-new Mercedes-Benz 2019 CLS Coupe is setting the trends. The first model was introduced in 2003. The third generation provides new upgrades! It eludes sport and class.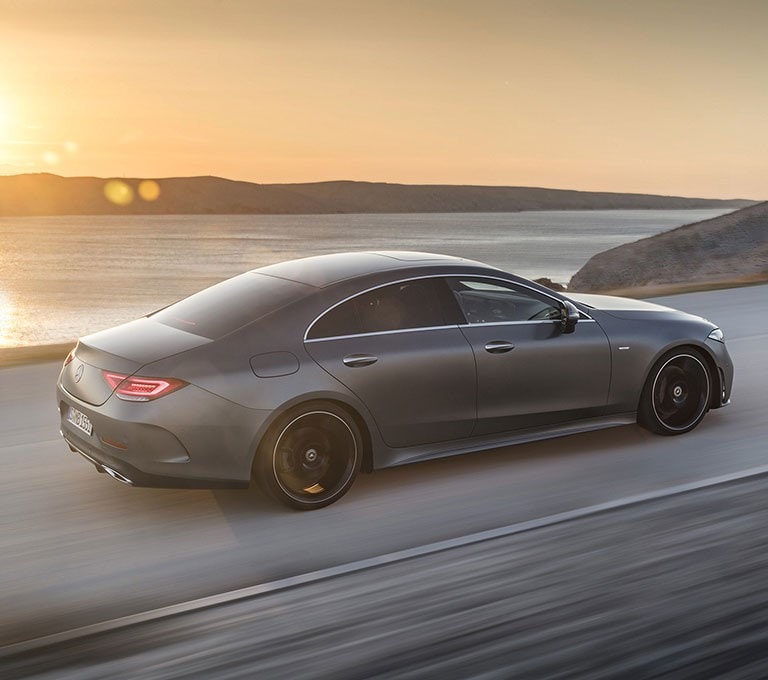 Have a need for speed? The top speed (electronically limited) is 130 miles per hour.
The all-new four door coupe seats five passengers, an upgrade from its predecessors. The exclusive interior is composed of clear contours and reduced lines making it look smoother. The new Coup seats five comfortably with air body control suspension and convenience wireless phone charging.
The 2019 CLS Coupe is the first Mercedes-Benz with 48-volt technology and a 3.0 inline 6 turbo engine. This engine has ISG (Integrated Starter Generator) EQ Boost similar to hybrid vehicles. The EQ boost is a starter-generator that decreases fuel consumption while increasing efficiency by shutting off the engine when the car is stopped. By switching to the EQ boost fuel is saved and 21 horsepower is added to the combustion engine's 362 horsepower. To enhance safety, Driver Assistance helps you steer and keep a secure distance from other vehicles while in traffic.
The new model has the iconic, arching g waistline with flat side window lines and low greenhouse. The previous models' sharp edges and lines have been reduced making it more appealing.
The exterior features the iconic diamond grill, muscular rear shoulder line. The exterior lights have had some changes as well.
Improvements to the lighting system include new designed LED headlights and taillights. The air vents are illuminated.
The standard characteristics include AMG body styling, new LED headlights and taillights, 19-inch alloy wheels, 12.3-inch COMAND ® display,
Right now the coupe is available in the cLS450 and Cls450 4matic. The AMG CLS53 will be available in the future.
The 2019 CLS debuted in November 2017 at the Auto Show in Los Angeles. It will be available at dealerships this upcoming Fall 2018.