The Mercedes-Benz G-class is a cubic root of timeless design. The Mercedes "G-Wagon" is formally known as Gelandewagen, which means cross country in German.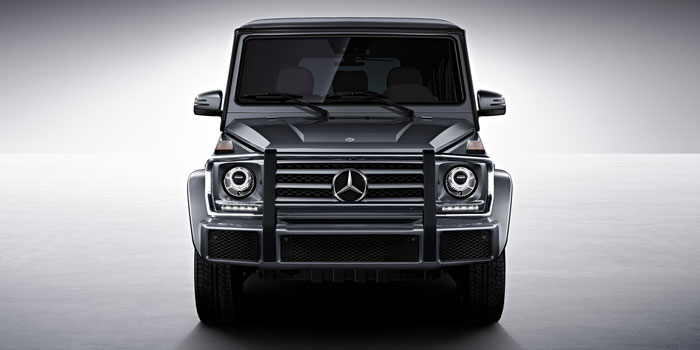 The G-Class has been around since 1979, contributing to its reputation as the thriving legend. The 2018 G 550, AMG G 63 and AMG G 65 are the last models of the G-Class after 38 years. This is the last model to be made as of now.
The new model has its biggest changes on the interior. The display comes in two options: digital or analogue similar to the S-Class and E-Class.
Perfect for adventuring off roading the Mercedes-Benz G-Class has three sequential lockable differentials on the dashboard: center, front, and rear. This is ideal to maintain the perfect torque and traction balance.
To increase safety on the road the new G-Class features Distance Pilot DISTRONIC. This cruise control uses a radar to cope with surrounding traffic from consistent flowing traffic to stop and go. The Blind Spot Assist is a camera in the back of the vehicle that increases safety when changing lanes. It is also useful with Parking Assist PARKTRONIC which helps when parking, especially is those tighter than comfortable spaces.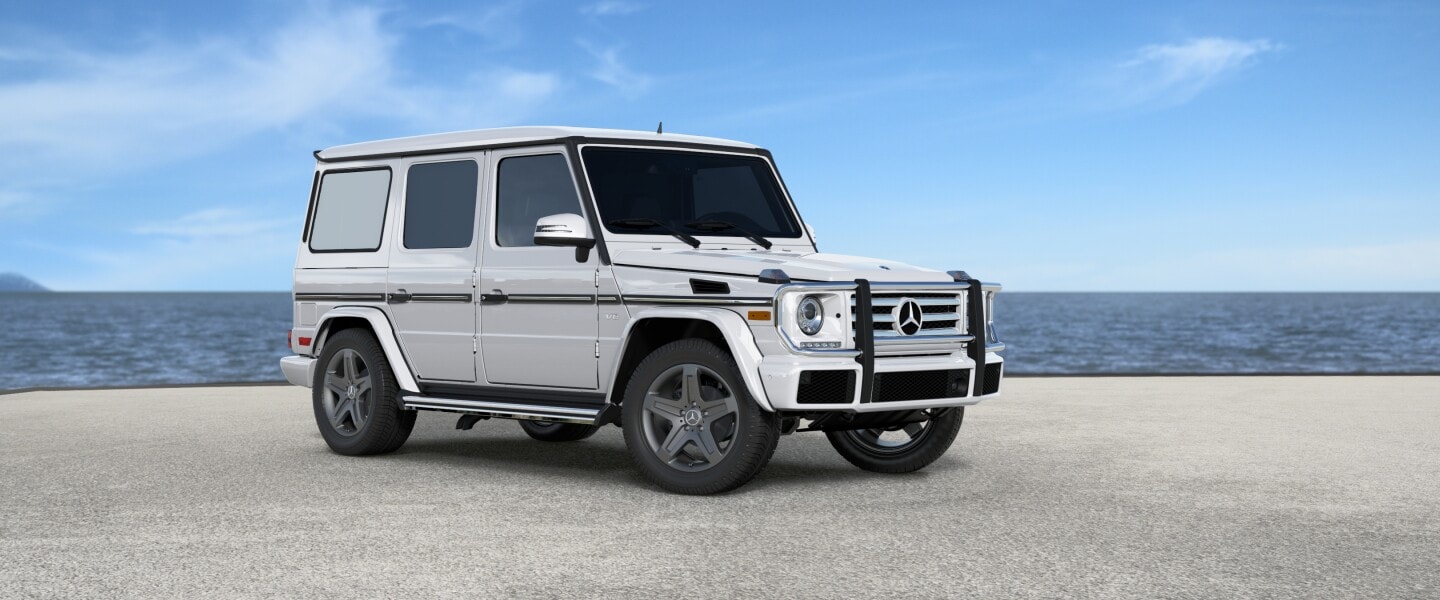 G 550 with a 4.0L B8 biturbo engine has an acceleration from 0 to 60 miles per hour in 5.8 seconds, 416 horsepower, and 450 lb-ft of torque.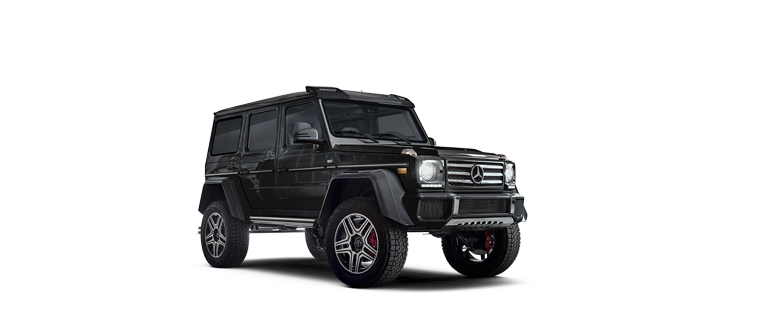 G 550 4x4 with a 4.0L V8 biturbo engine features four wheel drive, an acceleration of 7.3 seconds, 416 horsepower, 450 lb-ft of torque.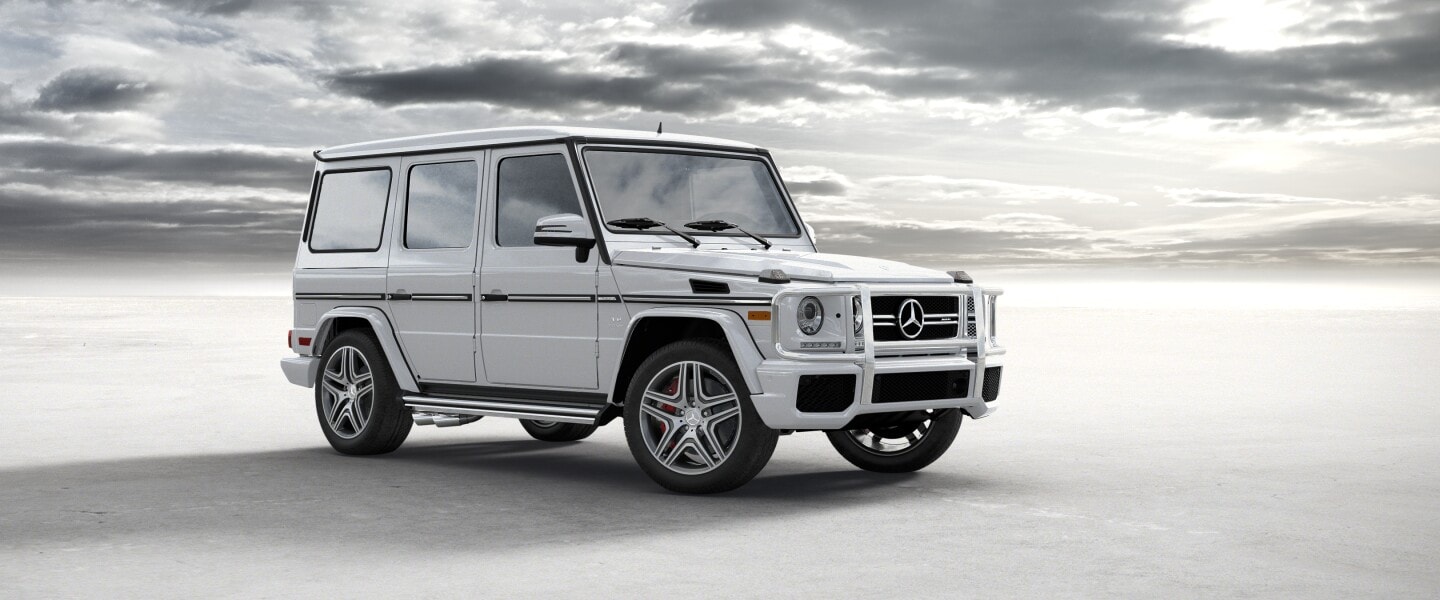 AMG G 63 has a handcrafted AMG 5.5L V8 biturbo engine. It has an acceleration of 5.3 seconds, 563 horsepower, and 561 lb-ft of torque.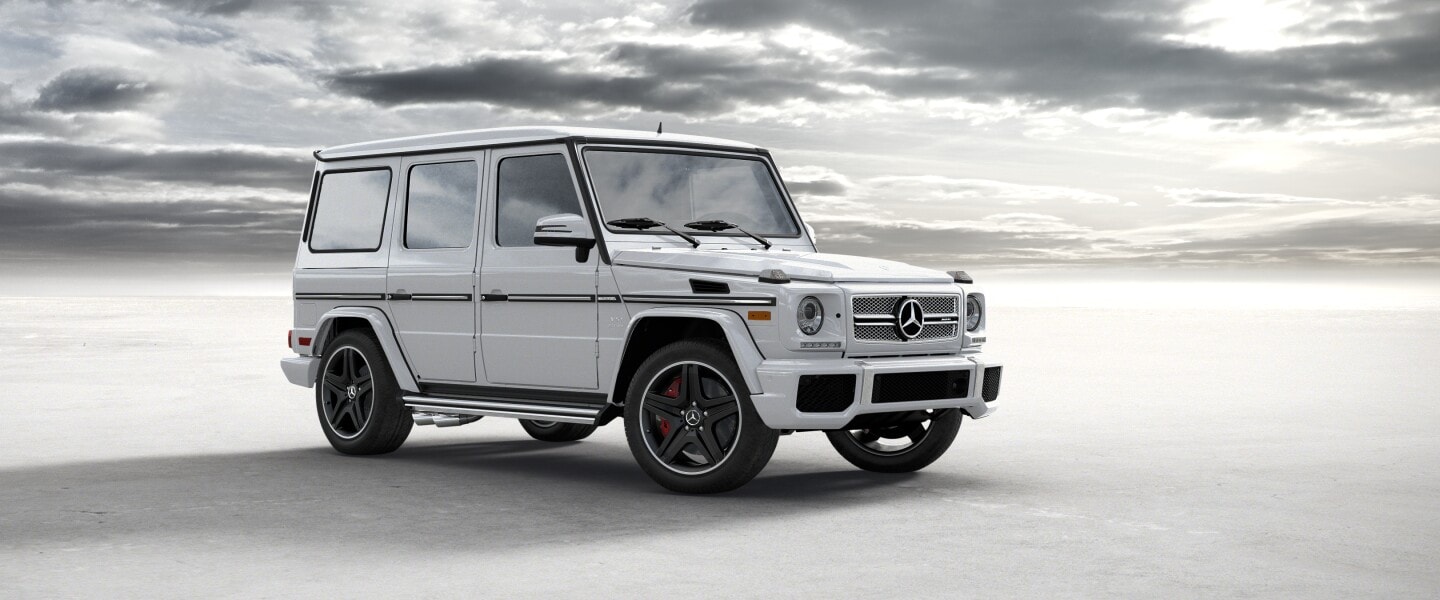 AMG G 65 has a handcrafted AMG 6.0L V12 biturbo engine with an acceleration of 5.2 seconds, 621 horsepower, and 738 lb-ft of torque.
All of these models have access to mbrace®Connect.