It is summer time which means kids are out of school either with you throughout the day or on their way to camp!
This means more time spent in the car.
This time of the year is what AAA refers to as the "100 deadliest days," and what the IIHS deems one of the most dangerous times to be driving.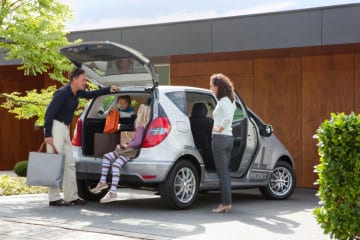 Entertainment
Kids can become impatient about getting to a destination. If you are taking the crew on a long car ride you will want to keep them entertained.
If your kids have iPads or tablets set them up to watch their favorite TV show or movie. If you have interactive learning games also get those ready to play.
Audio books are also a great way for the whole car to be entertained.
Safety
If your kids are still in car seats or booster seats be sure to make sure they are not expired, yes they expire, and that their weight is appropriate for the seat they are in. Make sure they are installed correctly as 75 of car seats are improperly installed according to Safe Kids World Wide. The guidelines are children under ages of 12 should ride in the rear seat with their appreciate child seat.
Make sure everyone is buckled up because that can save a life. By encouraging this every time you get into the car it helps you children do it out of habit. Also, when you do it too you are setting the example.
When you get to your destination never leave your children unattended in your vehicle or around other cars. Heatstroke can occur, and children can wander.
Before you back up or change lanes use your mirrors, backup cameras, and other safety features in your Mercedes.
Use your phone when you get to your destination. In a lot of areas it is against the law to use your phone while driving.
Stop in today to see our inventory of our family friendly vehicles and Mercedes safety features!