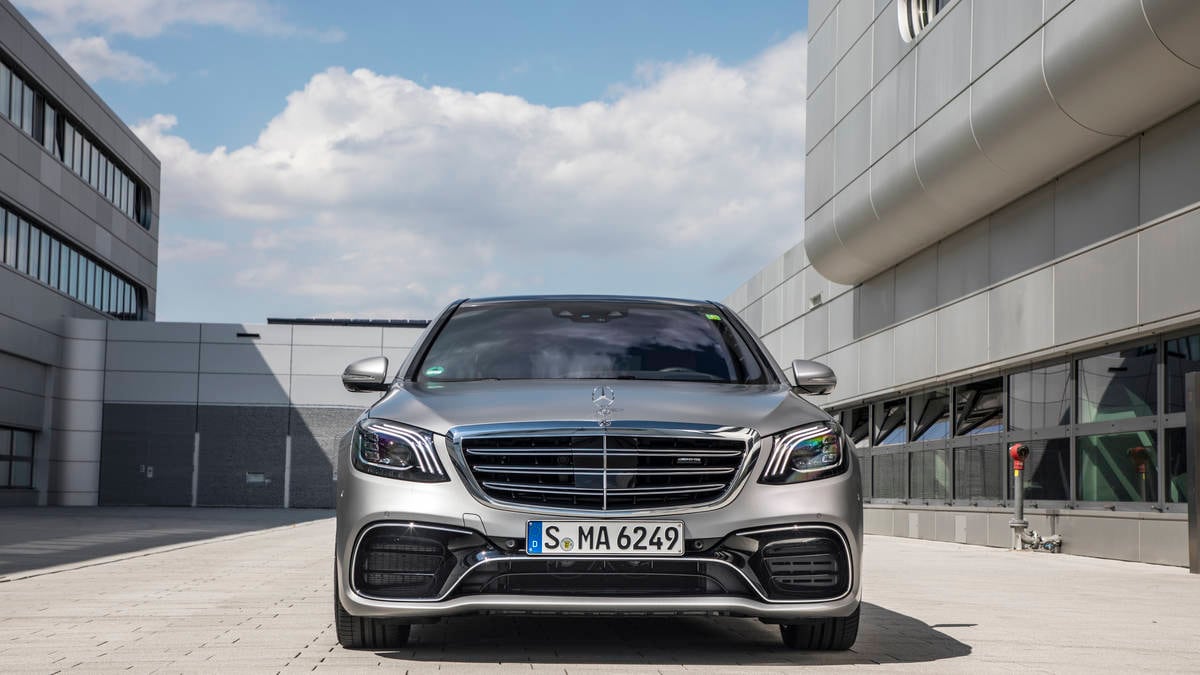 We hope that things have been going well on your end! Things are very busy at the dealership, and that is the way that we like it! Serving customers and providing an excellent experience is our main focus. To round out the month we wanted to be sure to draft a post about the redesign of the Mercedes-Benz S-Class.
The 2018 Mercedes-Benz S-Class is leading the way in regards to utilizing tech to provide the best driving experience for owners. There are features such as advanced lane change and the ability to automatically slow the vehicle down during turns that stands out to us the most. These features go a long way towards making the road safer, and protecting drivers.
Let's now move on to the suspension features. The BODY CONTROL feature adjusts to the road before you hit bumps in it! Bumps and dips can be counteracted with ease in the 2018 Mercedes-Benz S-Class. This will be music to the ears of those that need only the best handling experiences in a luxury vehicle.
Lighting is another great upgrade to note! The 2018 Mercedes-Benz S-Class has 100% LED lighting, and one thing to note is that the lights adjust when you hit curves or other challenging road conditions. It also comes equipped with ultra-wide beans that assist with shining a light on the roadside to increase safety and improve driving conditions.
At Mercedes-Benz of Chesterfield, we pride ourselves on going the extra mile for our customers! We sincerely hope that you enjoy this post. Our goal is to keep our customers looped in to the fullest extent!
Until next time,
Team Mercedes-Benz of Chesterfield