We sincerely hope that you are having a great month of July thus far! Things are going great as always at Plaza Mercedes-Benz. Our blog post this month will highlight the huge success we have had with respect to marketing on Instagram. You won't believe our numbers and growth rate. Our hope is that you enjoy this article, and even take a minute and browse our Mercedes-Benz official Instagram page if you haven't already.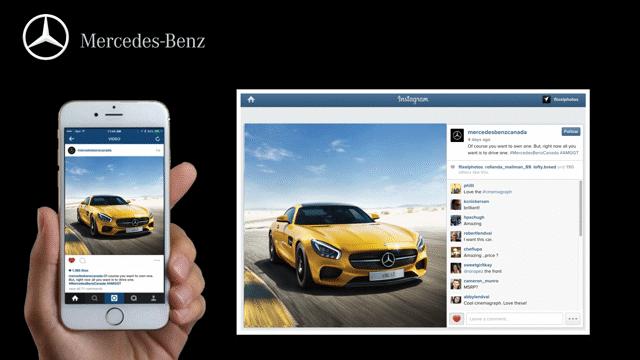 Currently, our official company Instagram account has a total of 22 million followers when you factor in all Mercedes-Benz pages(American, European, etc). What a figure! This puts us squarely in first place when compared with all other automotive brands. Are you following our official Instagram page? If not, take a minute and do so!
One of the main drivers of increased growth of Mercedes-Benz Instagram accounts centers around creative content curation. We have focused lots of attention on producing user generated content as opposed to all of the messaging and marketing coming from headquarters only. Allowing customers and fans to be involved in the content process increases engagement, and boosts growth.
At Plaza Motors West, we take pride in consistently keeping you informed about the latest news, developments, and new vehicles launches that occur. We firmly believe that it is our job to keep customers looped in to the latest developments as it relates to Mercedes-Benz! If you are in need of any service work done on your vehicle, don't hesitate to reach out to us
here
.
Until next time,
Team Plaza Motors West