We know that there are quite a few fans of the Mercedes-Benz E-Class here in O'Fallon. Because of this, an article discussing key features of the 2017 Mercedes-Benz E-Class was essential.
The 2017 E-Class comes equipped with the LED matrix headlamps, as well as a 12.3 inch high resolution screen for use by the COMAND infotainment system. These key features are just a few additions that further cement the E-Class as a truly dynamic and luxurious line in the Mercedes-Benz family.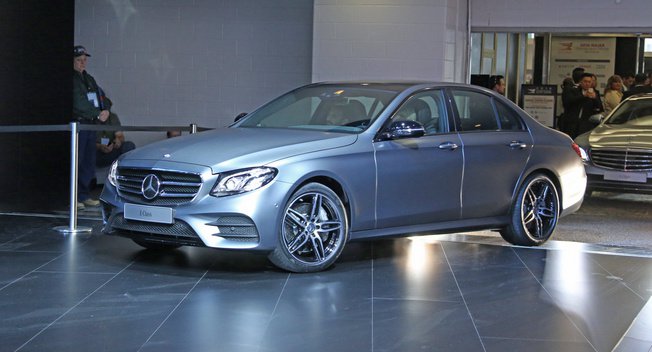 Tech is evident in many aspects of the 2017 E-Class. Consumers today are in search of automobiles with many key features such as self-driving and parking capability. Someone like this will be very pleased with each and every feature on display in the Mercedes-Benz E300. We are very impressed with the touch sensitive control pads on the upper spokes. They have horizontal and vertical swipe functionality as well. These Touch Control Buttons respond to touch and swiping as easily as if you were utilizing a smartphone or tablet. There are many other exciting features such as:
·
Semi-autonomous driving
·
Autonomous lane changes
·
Driver supervised autonomous parking
·
Car-To-X communication system to assist in reporting accidents/road hazards
The 2017 E-Class lost a little weight as well! The weight has been reduced by over 150 pounds due to the use of aluminum and high strength steel. This creates a sleek and smooth vehicle with the same luxury features that Mercedes-Benz owners are used to with the E-Class line.
At Plaza Motors West, we will be sure to keep you updated on all news as it relates to vehicle launches or any other pertinent information. If you are ever in the O'Fallon area, don't hesitate to stop in and give one of our cars a test drive! We will take great care of you.