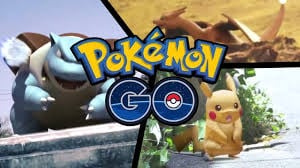 As many of you know, Pokemon Go seems to be one of the most popular gaming apps out these days. It is amazing to see how many kids, teens, and even adults are engaging and using Nintendo's latest mobile game.
Our company is also delving into the Pokemon Go craze, and using it as an innovative way to market vehicles to consumers.
Our corporate marketing department has been sending out manuals on how to use lure modules to get Pokemon Go users to check in at Poke Stops near car dealerships. They are also working to get as many dealerships as possible to register as Poke Stops.
You can't argue with raw data. Pokemon Go is very popular, and more and more individuals are spending lots of time using the app on their smartphones. Check these stats below:
·
Pokemon Go has been downloaded 7.5 million times in the U.S. from the Google Play and iOS stores
·
Pokemon Go has so far generated $1.6 million per day in revenue
·
Users engage in the Pokemon Go app for at least 43 minutes per session, which is far greater than apps such as WhatsApp, Instagram, Snapchat, and Facebook Messenger
You will be the first to know when we create a Poke Stop at Plaza Motors West. We seek to stay ahead of the curve, and market our cars to consumers in the most efficient and innovative way. As individuals continue to use their smartphone more and more, it is essential that we keep up with the mediums that consumers are using. Don't hesitate to reach out to us if you have any suggestions on things we can tweak, or better ways that we can market to individuals in the smartphone focused environment that we live in.
Don't hesitate to stop into our dealership and take a look at our many
new
and
used
vehicles that we have priced at very affordable rates. If you are in need of
servicing
your Mercedes-Benz, we can assist with that as well. We are the #1 luxury car dealership in O'Fallon, and will provide only the best customer service around.