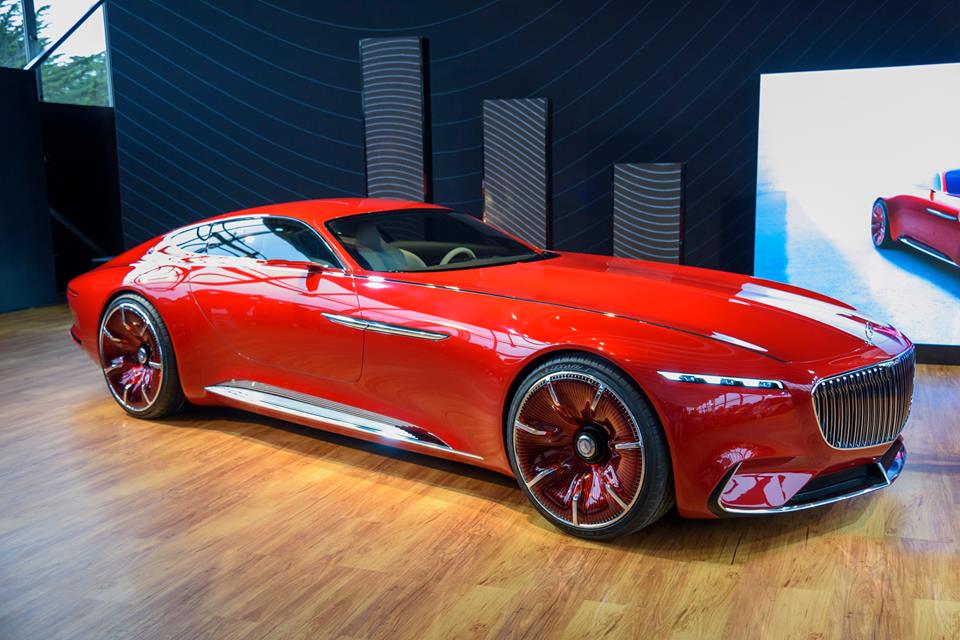 Are you a fan of high performance luxury coupes? If so, you will be chomping at the bit to get your hands on a Vision Mercedes-Maybach 6! This work of art takes luxury and innovation to another level. We wanted to be sure to write a blog post to give you all the details on this very innovative and exciting concept car.
The Vision Mercedes-Maybach 6 truly reminds us of a sleek and sophisticated speed boat. It is measured at 18.5 feet long, and will definitely be an eye catching automobile when it is ultimately released. There are quite a few key features that make this vehicle stand out. Here are a few of them:
·
Boat tail rear & gullwing
Those Mercedes-Benz enthusiasts who are obsessed with tech will really enjoy what this car has to offer! The Vision Mercedes-Maybach 6 is an electric car with a range of 200 miles. It's great to know tat you won't be spending any time at the pump if you purchase this vehicle. Another feature we love is the data and other pertinent car information that is displayed on the windshield. You will be able to see important information as you drive. Body sensors on the Vision Mercedes-Maybach 6 display as well, and will adjust the heat or air conditioning according to guest's specifications.
We understand that lots of luxury car owners have a need for speed. You won't be disappointed on this front at all! Top speed is currently clocked at 155 miles per hour, and you can go from zero to 62 miles per hour in four seconds. Talk about a little pickup!
At Plaza Motors West, we take great pride in keeping you looped in to the latest developments as it relates to concept cars that are currently in the design phase. If you are ever on the hunt for any
new
,
used
, or
certified
pre-owned vehicles, don't hesitate to reach out and give us a call!
Until next time,
Team Plaza Motors West